Edge Work #1
For Version 5

Finished image
This is actually a port from a version 3 tutorial I did many moons ago. This effect could be done the same way as the original tutorial, however, I changed it a bit to take advantage of the features provided by version 5.
Edge effects are really handy and can dress up an image so that you aren't stuck with a hard rectangular shape. This tutorial will show you how to soften the edges by giving it a faded or blending effect that transitions from image to background.
Open the image that you wish to apply this effect

Note: Since you will be working with layers, either use an image that has a color depth of 24 bit or increase the color depth to 24 bit

.
.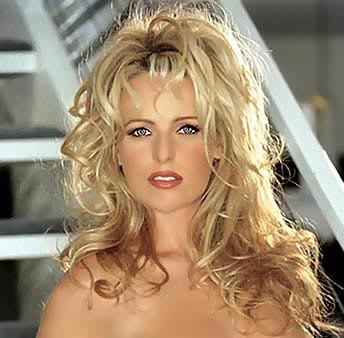 Original Image
Duplicate the background layer
. Or, you can use the layer palette to duplicate the layer.
Select the background layer

make sure you click on the image before using the shortcut key and use the numeric keys on your main keyboard - meaning don't use the numeric keypad for number selections

. Select the entire background and then press the "delete" key to get rid of the original background.

Note: Make sure the background palette is set to the background you wish to use.

,
Deselect the selection
and then select the other layer .
Select the selection tool

Note: In this particular example I set the feather value to 20.

Now just create your selection.
. In the tool palette select , set selection type to and set the feather value to something greater than 0.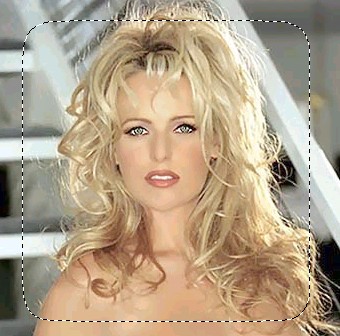 Selection created with selection tool
Create a mask using the selection
. Now the selection .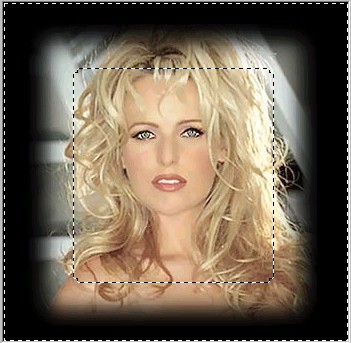 Mask created and selection inverted
Press the
key to get rid of a portion of the image. Deselect the selection . Now just delete the mask , choose when asked to merge the mask into the current layer. If you wish, you may flatten the layers , otherwise your done with this tutorial.

Image after performing step 7 (final step)